About Our Site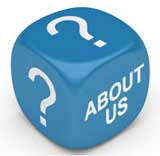 CareerAtHome was formed to offer a unique reference point on all you need to know about working from home.
If you are thinking of beginning a career at home - or even if you already run a career from home - then you will need to get the lowdown on the benefits of working from home, and find out about some of the drawbacks.
Running a career from home is not for everyone, so if you are considering taking this path, you would be well advised to take advantage of the resources in these pages.
The site is packed full of information written by experts on working from home, including topics such as: finance, marketing, legal issues, self-employment, payment issues, starting off, and helpful discussions surrounding the crucial question of "Why Home Working?"
If you are looking for a single UK resource to give you practical advice as well as interesting features on the topic of careers at home, then this site has been designed with you in mind.
CareerAtHome has been written by expert writers drawing on experienced and respected resources from all around the country to bring you a wide range of articles on every aspect of the key overall topic. Broken down into sub-topics to help you use the site as a point of reference, the articles are written to help guide you through everything you need to know about making a success of having a career at home.
Our concern was that there was no single UK resource for interesting features and practical advice on this subject.
Our features and articles are written by experts - who have experience, or a particular interest in this area.
Our Background
CareerAtHome was founded by John Rowlinson, the founder of PtS.
John, through PtS, is involved in a number of ventures including software and property companies. A percentage of revenue from these activities goes towards funding CareerAtHome and a number of similar sites.
Our focus is simply on having experts create the highest quality information possible that is widely read.

Related Articles in the 'Site Information' Category...