Home Business Contracts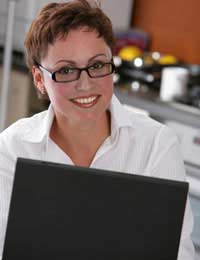 A surprising amount of freelance work is done on an off-the-cuff basis with preliminary basic agreements sketched out on the phone or over an email or two. Much of the time this presents no difficulties. It can be a recipe for conflict when expectations on either side are not met, however. Putting the arrangement on a clear contractual basis beforehand has many advantages. It makes explicit what the obligations of each party to the arrangement are, teasing out any unspoken assumptions which may have existed; it provides a minimum standard for acceptable behaviour if the relationship begins to unravel; and, if worst comes to worst, it provides a basis for legal action should that become necessary. In most cases, only the threat of legal action will be needed to clear up any lingering issues such as a refusal to pay, and the existence of a written contact greatly bolsters the credibility of that threat.
Sometimes, when working as a freelancer, a new client will ask you to sign a contract of their own. You should review it carefully to make sure you find it acceptable, query any terms you are uncertain about and ask for revisions or clarifications to those you are unhappy with. If a new client does not propose a contract to you, don't be hesitant to offer one of your own. Good clients will see this as a sign you are professional and responsible in your approach. You can easily draw up a simple contract of your own. Just use plain English to describe the terms of your arrangement. Don't feel the need to waffle on in an endless legal jargon. If you prefer, you can look for sample contracts, relevant to your speciality, on the web and adapt those to your own purposes.
Contract Terms – Key Issues
Key issues that should be dealt with in a contract are:-
Deliverables Be as explicit as possible about what will be provided.
Deadlines Make clear over what time period the work must be delivered, and what the consequences of late delivery are.
Remuneration Specify whether a fixed fee or a time-based rate is being paid.
Late Payment or Non-payment Including a clause about charging a penalty or interest on fees not paid after a certain period is often a helpful deterrent. Clauses about where legal action will take place and who shall pay the costs of it are also common.
Rights to Request Revisions of the Work by the Client Most contracts incorporate terms permitting "reasonable revision of the work to an agreed standard". If a client demands repeated time-consuming revisions, the definition of "reasonable" can be strained so as much clarity as possible is desirable here.
Ultimate Ownership of any Created Work If the service you provide is creative in nature, you should be clear about whether you will retain any residual rights in it once the work is transferred to the client. In many cases, the client will demand complete ownership of the created work. This is known as a "work for hire" arrangement.
Contracts – Tax Considerations
If all or most of your work is for a single client, the terms of the contract can take on particular importance. In this case the government may be inclined to view you as an employee for tax purposes, denying you some of the tax advantages that are available to an independent contractor.
A properly worded contract may make the difference if it becomes necessary for you to argue the case with the Revenue. Clauses in the contract indicating that the work will be done largely without supervision that it shall be done by the contracting company and not necessarily by any particular individual within it (substitutability) can all help bolster the case that the work is being done on a genuinely freelance basis.
Conclusion
Putting the work you do on a sound contractual footing will limit the potential unpleasantness which occurs when a professional relationship unravels, and help establish your status properly in the eyes of the tax man. If you choose to sail through your freelance career without relying on contracts, you may end up wishing you hadn't.
You might also like...