Finance for Your New Company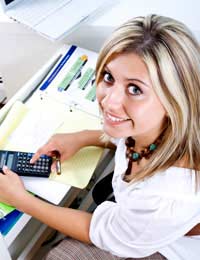 When most people start to think about setting up a business they tend to think that there are probably government schemes out there that will award thousands of pounds to help get them going. Alas, they're often disappointed. This is not to say that there are no government schemes that can be of assistance but, in most cases, it's unlikely that all or most of your start-up capital is going to come from the government.
Government Help for New Businesses
Government grants for new businesses are available. A large number of them exist and they vary significantly from one part of the country to another. Various tiers of government bureaucracy, from local to regional, national and even EU-level are involved. Finding your way through the grant maze can be a little bewildering.
Talking with an adviser in one of the government-run business support organisations throughout the UK -BusinessLink in England, Business Gateway in Scotland, Business Eye in Wales and Invest NI in Northern Ireland – can also help steer you towards the right grant. When you find a grant you can apply for, spend time and effort on the application. Study the funding organisation's agenda. They usually have specific remits which will guide any decisions they make. For example, they may have a mandate to help regional businesses make the best use of modern technology. In many cases, you'll be able to tailor your application to emphasise the things they care about and increase the likelihood of them saying "Yes".
Start-Up Finance from Banks
After government, banks are the obvious first step when you're looking for capital. Virtually all major banks welcome budding entrepeneurs. You could be a major customer in future, after all. They tend to have specialised staff and procedures for dealing with start-ups. Often, helpful literature and even software on such matters as writing a business plan or developing a marketing plan is available too. Doing both of these things is essential if you're hoping for the bank to lend you money. They need to see that you are serious and this notion of starting a business you have isn't just some passing fancy.
To get a bank loan, you will usually have to offer some collateral, either business-related property or equipment, or your own personal assets. One option for unsecured loans for new businesses comes through the government's Small Firm Loans Guarantee scheme. Under it, the government will guarantee up to 75% of any loan your receive from a commercial lending institution. Not all banks participate in the scheme, but most do. You'll pay a premium of 2% on top of the standard interest rate. Some entrepreneurs complain that the scheme is overly bureaucratic; that loans have to be approved by both the bank and the government, resulting in delays of up to six months in processing applications. For new businesses with dynamic financing needs, this may not be the best choice.
Another finance option from banks is the commercial overdraft facility. Typically, you'll only pay interest on the amount you've actually borrowed. This can be a good way to cover your need for working capital.
Other Financing Options
Naturally, if you have capital of your own to invest, you will find using this much less bothersome than petitioning various outside parties for help. Each will have their own bureaucratic procedures which you will have to spend time and effort adapting yourself to. Friends and family are often an option too but, if you your business should ultimately fail, your inability to repay those debts can put a great strain on your most important relationships. Therefore, you should think very carefully before pursuing this possibility.
In practice many start-up owners end up financing the business themselves through their own personal borrowing. Credit cards are widely used for this purpose. Clearly, this can represent a large gamble on your part. If the venture isn't successful, you can be left with large debts at painfully high interest rates. If you own your own property, remortgaging your home may be a better option for you.
Conclusion
There is a wide variety of funding options out there for new businesses. You should reflect carefully on which is the most appropriate for your circumstances, and the least likely to result in catastrophic consequences for you personally if things don't work out.
You might also like...