Questionnaire: Have I Got the Right Attitude?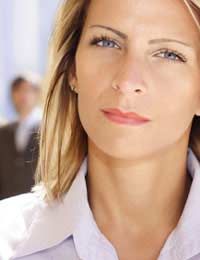 Running a business from home is not for everyone. It requires a particular set of attitudes to work, people and factors like stress and risk. Do you have the right attitude? Take our questionnaire to give you an idea of whether you have or not:
1. Do you perform well under pressure?
a) That won't matter as there will no pressure when I'm working for myself at home.
b) I find it hard working under pressure, but realise that this will go with the territory.
c) Yes, I thrive under pressure and I enjoy working to deadlines.
2. Will you be able to persevere when external influences affect your life?
a) One advantage of working at home will be the ability to be on hand to manage many external influences.
b) I will learn to take things in my stride, and strive to keep my 'work' life and 'home' life separate.
c) I can't see that any external influences will affect my work.
3. Are you prepared to make a business plan for the future and to revisit it often to see how actual figures match the plan?
a) Yes, this is an ideal way of keeping the business on track and continuing to move forward.
b) There will be no need for a plan when I'm working from home as I'll take each day as it comes.
c) I'm not very good at planning, but I will write down what I need to do and check it once a year.
4. Do you enjoy taking risks?
a) Risks? Oh yes, I enjoy a flutter on the horses quite often
b) I understand that risks are part of running a business, and that not all risks taken will work in my favour, but I have to manage risks.
c) I don't like taking risks and will avoid anything risky to keep my business stable.
5. Does the thought of learning new skills and responsibility of being your own boss excite you?
a) I know that working from home will entail a new set of responsibilities and skills and I am happy to learn these.
b) I am confident that all I have learnt in larger companies watching incompetent bosses fail has given me all I need to by my own boss.
c) Being my own boss is a daunting prospect, and the range of new skills I need is rather worrying.
6. Will you be able to change your mind when an earlier decision is obviously wrong?
a) It will hurt my pride to change my mind but I will try and see the right way forward at all times.
b) I believe the ability to be flexible is crucial when running your own business.
c) I think it's important to stick with your original decision and show everyone that you believe you are right.
7. How much may your spouse/partner object to your business interfering with your regular home life?
a) He/she doesn't support my decision to work at home, but that's unimportant as I rule the roost at home (as well as at work!).
b) I believe he/she is fully behind my decision to work from home.
c) He/she is doubtful that I can make a success of it, but will support me as best (s)he can.
8. Do you enjoy meeting and dealing with different people?
a) This is daunting for me, but I realise I have to meet the challenge.
b) No, and the advantage of working at home is that you don't need to meet people; you can deal with them by email.
c) Yes, and I believe this one aspect that makes working for myself very attractive.
Points are given like this:
1. a) 1 b) 2 c) 3
2. a) 2 b) 3 c) 1
3. a) 3 b) 1 c) 2
4. a) 1 b) 3 c) 2
5. a) 3 b) 1 c) 2
6. a) 2 b) 3 c) 1
7. a) 1 b) 3 c) 2
8. a) 2 b) 1 c) 3
Add up the scores from your answers.
How did you score?
21-24: It looks like you thrive on stress and pressure. Dedication and hard work should help you achieve your goals. A lot of the factors of running a business from home will be a motivation to you. You should make a success of your career at home.
16-20: You need to look at areas where you are coming up short otherwise they could be the factors that trip you up. Look at things like getting a good business plan, and address factors that take you out of your comfort zone.
15 or less: If you really want to run a business from home, then you have several aspects to conquer. It is not easy and can be stressful. You need to be confident, outgoing and able to cope with stress. Read CareerAtHome for further advice.
You might also like...