Converting Hobbies Into Second Income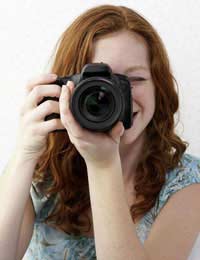 Often, part of what motivates people to start their own home business is the desire to "do their own thing". You've done the 9 to 5, played someone else's game, running round in the rat race, doing what you needed to do to earn a living - often something that has little inherent appeal. Now you want to strike out on your own and see whether you can earn a living, or even become fabulously wealthy (think big!) by doing something that genuinely inspires you.
But can you make it work? The ideal way to find out is by developing your business idea in tandem with your day job. In this way, you don't have to worry about starving to death in pursuit of your dreams. You can test the commercial waters with your idea, build up a second income stream, and think about whether you want to commit to it full-time.
Finding a Business Idea Through Your Hobby
Ultimately, whether your clients are individuals or other companies, running a business is about helping people, fulfilling a need, filling. But you always have to ask yourself the question : why would the clients come to you? Is there something unique about your business idea, or do lots of other companies offer the same thing? Some businesses compete on cost, quality or location alone. But it's so much easier if you can find unique niche where there is little competition in sight. There is nowhere better to look for a niche than in a field you already know about.
Often the best business ideas come from an entrepreneur's sense that there is something missing in the marketplace : an unfulfilled need. It could be anything from the recognition that the needs of British birdwatchers for up-to-date information on the latest rare bird sightings is somehow not being addressed, to spotting an emerging fashion trend not being catered to adequately by traditional fashion outlets. Whatever it is, the answer is within you. Learn to regard your own experiences and perceptions as valuable. Other people must share them. Is there something that would make the lives of people who share your hobby so much easier that they'd be willing to pay for it?
Stepping up from Amateur to Pro
Sometimes your hobby may not be a niche but a recognised field of professional expertise. Examples of this might be graphic or web design, photography or translation.
In this case, you're gambling that your own proficiency in the field is on a par with that of market-hardened pros. Maybe it is, but you should solicit second opinions from friends or outsiders before committing yourself to a new venture. After all, most of us a tendency to flatter ourselves and entertain delusions about our own abilities. Even if you're confident about your own performance, you should consider acquiring relevant qualifications in the field. Having them will set your potential customers at ease. So will examples of your work and testimonials from satisfied clients.
If your chosen niche involves products rather than services, it's not hard to set up an online shop these days. You can either do it entirely on your own or trade through established online selling services such as EBay or Amazon. Using an intermediary service like this screens you from the hassles of infrastructure issues, such things as accepting credit cards, or verifying addresses, which you may not want to get involved with when you're just starting off, or pursuing the venture as a second source of income, rather than your daily bread and butter.
Earning a Living by Doing What you Love
If you do eventually decide to give up the day job, and make your second income your primary income, like all new business owners, you're sure to have a few grim moments during those awkward, early years. You might have to face long and arduous hours, sacrificing some of aspects of family life, to keep things running smoothly; or you might face the opposite problem, not enough business coming in, and uncertainty about whether you can make the next mortgage payment.
Whatever the source of strain, you can be sure that you will often ask yourself the question of whether it was all worth it. Would you have been better off staying in the 9 to 5? During these difficult moments, your own passion for what you do will matter a lot. If your business is something you love, rather than just a cold commercial venture, you'll find it much easier to stick with it when doubt assails you. Your passion is precious, and can help see you through the hard times.
Conclusion - Hobbies as a Second Income
Converting your hobby into a second income is the ideal way to start a home business. It lets you test the commercial viability of your idea without risking your ability to earn a living. And because you're doing something you love, it won't feel too much like work.
You might also like...