Key Tips for Your Website Content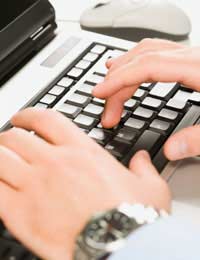 Your website is the core of your online presence and as such, it not only has to be informative but also easy to navigate and offer clarity about what your business is all about. Your first step is to look at your website through your customers' eyes. Does the architecture of the site make people want to visit? Are all links accessible and leading to the correct page? Is it user friendly?
Design
You want people to notice your site and be interested enough to advance through the subpages. Keep your home (landing) page simple. This is the first page that a visitor looks at and you don't want them to leave before accessing the rest of your site. Have clear headlines, don't use a clever font or typeface and keep colours to a minimum. Include links to your various pages and clearly label them so that navigation is clear. Overloading a visitor visually will inevitably put them off.
Current Affairs
Keep your website updated regularly. This helps with search engine rankings and will lead to a loyal customer base. You can add blogs which are easy to update, or videos that are relevant to your target audience. Comment on any news that is relevant to your target audience.
Call to Action
The most important issue is to entice visitors to buy your product or service. If they cannot find a link to contact you or navigate to a specific page, then they will look elsewhere. Make sure that you have links to purchasing options and ensure that these are not difficult to follow. If you make the purchasing process easy, people will be more likely to buy so make sure that it clearly states where visitors can buy the product and make the purchasing page secure.
Offer an Incentive
A very good sales technique is to offer something to the customer. Find a lead product that you can discount, preferably one that is low in value, or offer a BOGOF deal. Even the offer of free weekly/monthly updates is attractive to some people. Let's face it, we all like something that appears free or discounted.
Relationships
When someone visits your site, you want them to come back for more. Follow through with emails or newsletters. Invite people to subscribe to your site but make sure that you are prepared to send out information if they request it. However, do not bombard potential customers with too much communication. A few gentle reminders should be sufficient.
Fresh Visitors
Submit your site to the most popular search engines on the internet (Google, Bing, Yahoo are the most visited) and list the site on directories that are relevant to your business. Don't forget to utilise local directories as well. Use the social media phenomenon to publicise your site: Twitter, Facebook, LinkIn are increasing in popularity and are recognised as powerful online resources. Remember that your website is perhaps your most important marketing weapon online so promote it as much as possible.
Analysis
Analysing website performance statistics can be extremely useful in finding out what works and what doesn't. There are plenty of tools offered by the top search engines to make the process simpler, ranging from basic to advanced that can help you analyse the effectiveness of your website.
Plan your website content well and present it clearly and you will see traffic increase.
You might also like...