Can Social Media Help Your Marketing?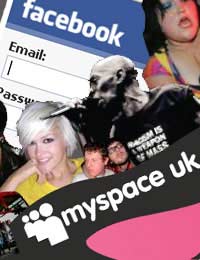 If you want to give your marketing a boost there is a highly valuable step you can take right now if you haven't already done so. Register on several social networking sites such as Facebook, Twitter, Plaxo and LinkedIn. Then begin the process of social networking to make contacts and spread the word of your online business activities.
Do not underestimate the value of social networking to let others know about your online presence. It is the best low-cost promotional method that will gain you large numbers of visitors to your site, many to return time and time again. This applies whether you are selling products, services or online content.
Don't Ignore the Value of Social Media
There are three types of people who ignore the value of social media: those who don't know much about social networking, those who are just hesitant as they don't know how to use social media and those who don't realise the value that social networking can bring to their business.
The way social networking brings business to your website is through links. There is a substantial number of visitors who arrive at your website directly from social media sites and these are classified as primary traffic. There is also secondary traffic and this is traffic referred from websites which have come across your content from social networking sites and, having linked to your sites then send you visitors.
Another useful thing to do is to become popular on social news sites such as Digg and Reddit as these send you a large number of links some of which may be of benefit. If you post a good story it may get you some good quality editorial links.
Gain Links
Your website is waiting to receive a large number of natural, permanent links from trusted domains. Once this is achieved it gains standing and authority and is trusted by search engines. What you need to do is to optimise your link bait and the structure of your website. Then you can begin to rank for competitive key words which will attract search engine visitors.
Keep doing this and so increase your search traffic. Post your stories on the Digg or del.icio.us homepage and you will find that webmasters and bloggers will check them out and reference them through a citation link as they place their trust in these social news networking sites. That is why you should post your stories on a trusted news website, much better for linking back to your own than an unknown one. You should make sure that your article is informative and strong – don't just post any old thing!
It is true that you will receive a certain amount of useless traffic – i.e. those visitors who just view one webpage and then click away. This will happen from sites like Digg which are well known for their poor bounce rates. You are probably better off with StumbleUpon as visitors from this social news site may be more reliable.
Website Visitors
The overall benefit from all the traffic to your site derived from links to social news sites such as StumbleUpon, Digg and Reddit is a general interest in your website. It will result in a big increase in your subscriber figures which will settle down after a few days. You will end up with a reliable nucleus of loyal visitors to your site, who are interested in submitting further online content to the social media site to which you posted.
It's worth exploring social media as a marketing channel for your website as this exposes your site to large groups of people spontaneously. It's a good free alternative to paid advertising!
You might also like...