Can Working from Home Improve My Green Credentials and 'Saleability'?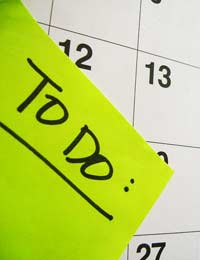 We are all aware of the impact of climate change, and the pressure on businesses to take action. Companies are expected to do more and more to cut carbon emissions and improve their green credentials. From renewable energy to energy-efficient computer screens, there are very few areas of the office that escape environmental scrutiny.
Office workers find themselves asked to recycle more, print less and save energy whenever possible. Consumers demand greener and more sustainable products. Every industry is affected. Some employees, eager to do their part, may find their employers less willing than they'd like to put green measures in place. But if you work at home, you get to decide how much time and effort you spend improving your green credentials. These credentials can then be used to attract new customers, all from the comfort of your own home.
Greener transport
There is one clear winner in the carbon saving stakes when employees work from home -commuting. A study by Sun Microsystems into telecommuting's green credentials in 2008 found that a staggering 98% of an average employee's carbon footprint for work comes from their commute.
The sheer scale of the savings suggests that working from home is a no-brainer. Throw into the mix that people working from home often claim to be more productive than their office-based colleagues and peers, and you'll wonder why more companies aren't sending their staff home. Not only will the commute to your downstairs home office make you more productive, but it will also seriously improve your green credentials.
Other ways to go green
There are lots of other ways to bolster your green credentials when working from home:
Energy use - Think about it, if you're paying the bills, you're going to turn off that light when you don't need it.
Recycling - No more colleagues dumping piles of paper straight in the bin. When you're at home, you can make sure everything goes where it should.
Technology - As a home worker you're already familiar with technology that allows you to work remotely. You can suggest the greener alternative – e.g. a conference call rather than a meeting in town.
Green energy - You get to choose your energy provider, so why not choose renewable energy?
Greener habits - When it's your own home, you decide whether to use recycled paper and an energy efficient computer, or to keep the lights switched off during the day. If you're keen to go green, do some research and you'll be able to find lots more ways to make your home business greener.
'Saleability'
So, does having greener credentials by working from home make you more 'saleable'? In reality, most customers want to find the best company for the job, not the greenest. But as more and more customers try to do their own part to be good citizens, being green adds an extra string to your bow. You're probably already as good as your competitors at what you do – so why not beat them at being greener?
And for freelancers or those likely to change jobs in future, letting potential employers and clients know about your green credentials can't hurt.
Measurement
Businesses focus on results. So make sure your green credentials stack up. The key to 'saleability' is being able to show prospects how green you are. Why not do your own green audit? If you switch to a greener energy provider, ask them to estimate how much greener your electricity will be.
If you start buying recycled paper, do some research into how much better for the environment it is. Then write up all the results so that you can say with confidence how much you're helping. Don't forget to let your clients know, and make sure you add this to your website and marketing materials.
If you can market your green credentials in the right way and show how you will help any business to be greener by working with you, you will increase your 'saleability', and help to fight climate change in the process.
You might also like...