Tips to Blog Your Way to Career Success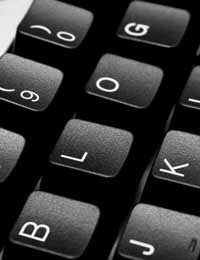 Blogging allows anybody and everybody the opportunity to post their thoughts and opinions and reach a wide, targeted audience. You may be a business or an individual but the aim is the same: get your message across and attract viewers.
Providing good readable copy is essential, but even if you are not an aspiring novelist, there are many ways that you can ensure that your readers come back for more.
Preparation
As a business blogger, you have to be clear about what your business offers. Who are you trying to reach? Why would people do business with you? Focus your blogging message with these targets clearly in mind.
What Works
Check out other comparable blogs to see what content they have. If you find them easy to read and informative, have a look to see what keywords they are using. The use of good keywords will attract search engine traffic and hence, improve your search engine ranking. Don't be afraid to take a topical subject that others have covered and rewrite it in your own words. Remember, it's your opinion but importantly, do not rant and rave. Be concise and present the facts first: then you can voice your own opinion. Try and avoid waffle.
Identity
Readers want to know who you are so put a picture of yourself on the post and name yourself as the author. Remember that a blog is different from formal documents or emails: it needs to be more casual. Write in a style and a tone that suits you. Layout is important to keep headlines snappy and pointed. Use relevant keywords in the titles and headers, and if possible throughout the text though try to avoid too much repetition.
Design
Your blog should read well and it should look good. It is, after all a reflection of your own business. Include links to your website and if you are going to be a constant blogger, link to archive material that you have written. Add buttons to link to your social media activities such as Facebook, Twitter and LinkedIn. This broadens your reach and can attract a number of new visitors.
Market Your Blog
Marketing what you have written is the essence of success. You may have something vitally important and informative to say but if it falls on deaf ears, then it's a wasted marketing opportunity. Let people know about your blog. Link to it via all of your other marketing activities and refer to it where you can on your website. Make sure that the blog is easily accessible via the main menu.
Engage Your Readers
Interact with your audience. Make sure that you engage with them as well as write for them. Comment on other people's blogs and if someone comments on yours, then post a reply. Add a forum and get people commenting on your site. The whole idea is to build up a relationship with your readers, so be as accessible as possible.
Blogging can be a very lucrative medium of communicating your message to the people you want to target. Just remember that you will attract more loyalty if you have a clear message in your mind of what you want to say.
You might also like...