Branding Your Home Business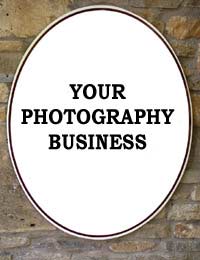 Many small business and home business owners believe that branding is something reserved for larger, more established companies. But if so, they are missing a trick because branding a home business can aid communication with consumers and other companies, and doesn't need to cost the earth. Branding your home business can put your company on a faster track to success.
What is Branding?
Even the smallest of home business can benefit from a simple, effective branding exercise, and it doesn't need to be expensive. Consider, the cake stand at a local fete may have labels attached by the lady who sold them – this is branding. If your local independent green grocer gives you a paper bag with a logo on, rather than a plain one, this is branding.
You don't need the budget of a large conglomerate to begin branding your home business, small actions such as the above can be built up over time. And that is the key – branding your home business consists of activity that can be sustained over a period of time, rather than a quick burst of expensive advertising.
Why Brand Your Home Business?
There are a number of tangible benefits from branding your home businesses, and as long as the strategy is well planned and thought out, you are unlikely to regret the time, money and effort that needs to be invested in the process.
Benefits of a Branded Home Business Include:
Memorability: People are more likely to remember your home business if there is activity that reminds them and shouts the name of your brand.
Loyalty: If customers remember you, they can attribute a positive experience directly to your business, and are more likely to return.
Familiarity: A person may feel like they know your brand even if they have never used you, so word of mouth can gain momentum.
Lower marketing expenses: It may be a lengthy process, but once you have established the brand for your home business you will need to spend less on maintaining customer awareness.
Ways/types of Branding
There are a number of different methods that can be drawn upon to brand your home business. Here are just a few:
Company logos/bright, distinctive colours/memorable name
Memorable/catchy jingles, phrases (Simples) or musical sounds (I'm loving it)
Company mascots, distinctive packaging, behavioural hallmarks
Social networks are a cheap and efficient way of building brand loyalty and raising awareness. Something unusual that will catch people's attention – competition, debate, loyalty scheme etc.
Factors to Consider
It is important to realise that branding your home business is not just one part of the advertising campaign that you have – it comes from all the activity combined, and builds up over time. You can't expect to create a strong brand image over night.
There are some challenges that you are likely to face along the branding journey, so it is important to not only be aware of what these might be, but to consider the best way to overcome them.
Do not Place All Your Confidence in One Factor
Many believe that their unique selling position (USP) is enough to build a successful brand for a home business. This is dangerous – a USP is not enough of a branding strategy and needs to be incorporated into the overall message of the activity.
Make sure that the branding of your home business is all encompassing. Every association i.e. action, product, communication, should be positive and should reinforce your USP.
You Do Not Need a Logo to be Remembered
Many people believe that home businesses will not be remembered without a logo. However, without a graphic designer at your beck and call, creating a logo can be extremely costly. Writing your company name in a memorable, catchy, bright font can often be just as effective.
It is also vital to bear in mind that your company will be most memorable through the service that the customer receives. A fancy logo will not stick in the mind nearly as well as a good/terrible customer service.
Branding is an Ongoing Process
Define and plan a branding strategy and try and stick to it. Consider the following factors when you put it together:
What is the brand perception that you want people to have of your business? Do you want to portray and image of dependability or innovation, for example?
Think about why you remember other companies. Is service, prices, availability the most important? Chances are, you won't be alone.
Work out how your own behaviour will portray this image – remember, branding is not only about advertising. How will you portray good service, reliability, innovation etc.?
Make sure everyone involved with your home business shares these brand values, and sticks to them.
The most important thing about branding is to remember that everything your home business does/is involved in will reflect on your brand image – both in a negative and positive way.
You might also like...