What Do You Know About Broking?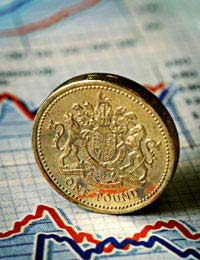 There are now many opportunities for those who want to work as brokers, including working from home. You will know that a broker is someone who is paid commission for acting as an intermediary between a buyer and seller. Unlike a dealer a broker does not have a personal interest in the goods or services being sold (they don't own them at any stage during the transaction) and can be seen to provide an unbiased opinion when dealing directly with clients.
There are an increasing number of companies seeking individuals that can provide this service for them, and there are growing opportunities for those wanting to work from home. Home working brokers will need to be well motivated and have great sales skills if they are to succeed. Working from home offers great flexibility for both the worker and the company they're working for.
Mortgage brokers
There are many different kinds of broker. One of the most common types of broker is a mortgage broker. All financial advice in the UK is regulated by the Financial Services Authority (FSA), so mortgage (and other types of financial) advisors and brokers must undergo a number of exams and get experience and training on the job, before becoming authorised. Once a mortgage broker has been authorised they can advise their clients about any matters regarding mortgages in a bank or building society, an estate agent, mortgage brokers, or even work on a self-employed basis. So, opportunities for brokers to work from home on the behalf of other companies are abundant.
The qualifications required to become an authorised mortgage broker include: the Certificate in Mortgage Advice and Practice from the Institute of Financial Services; and the Certificate in Mortgage Advice from the Chartered Insurance Institute.Much of the study involved is by distance learning, making it ideal for those who wish to work from home. Once established as a mortgage broker, individuals can use their experience and qualifications to launch a wider career in financial broking (which would involve passing more exams).
Mortgage broker qualifications have no entry requirements, making it a great opportunity for those without any other formal qualifications to work from home.
Traffic broking
Another, increasingly popular, kind of broking is traffic broking. A traffic broker is someone who generates internet traffic. Traffic brokers are becoming increasing important as e-commerce grows - because it doesn't matter how good your product or service is if no one is visiting your website. If they have a reliable traffic broker then a company can get on with the business of producing its goods or running its services.
Companies are prepared to spend lots of money on generating internet traffic. There are several ways to generate traffic. One way is to acquire expertise on paid search options and pay per click traffic. The traffic broker buys advertising space from a search engine and makes direct offers within the search results and they pay for every click they get. This is the sole method used by many traffic brokers – the key to it is to ensure that you earn a lot more per lead than you spend generating it, known as arbitrage. This method requires you to maintain a constant watch on your spending.
Another method of generating traffic is selling free traffic to companies. Using the same sites as in the paid search, you need to work to get these pages to turn up in natural search results. This method requires a much greater investment of time but considerably less money. But both these methods can yield excellent profits by working for other companies from your own home.
You might also like...
Thanks a lot, was actually looking for information about traffic broking & this has beenvery helpful.;
Kampkelly
- 25-Sep-11 @ 3:45 PM