When a Home Business Hits a Recession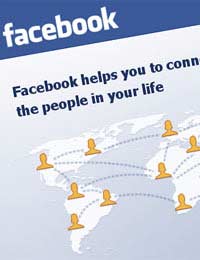 A recession can mean tough times for a home business. Financially cautious customers can result in a drastic reduction in revenue for the home business owner. Exploring solutions to drum up new business should be one of your major objectives if you find the recession hits your home run business.
How a Recession Can Affect a Home Business
A recession means a dip in the economy, which can result in increased unemployment and a reduction in public spending. During a recession many businesses will see decreased sales and a decline in business. Banks will usually increase interest rates during a recession meaning increased expense for businesses. Home business owners do have the advantage that their overheads are usually lower than their larger competitors. But one of the major downsides, is reduced customer spending which of course can have serious consequences for a home business.
More Customers Means More Business
Shrewd home business owners will know that obtaining more customers is one of the best ways to fight a recession. If you rely on two or three clients or customers, you can soon feel the pinch if even one of your regulars disappears. The number of regular clients and customers can mean the difference between survival and closure. It is never too late to use new ways to entice customers or find new clients. One of the most useful tools in promoting your business is the internet and this should be used cleverly to obtain maximum business exposure.
Using the Internet to Attract New Customers
The internet is one of the most effective and cost efficient ways to advertise. It is invaluable in terms of quickly reaching new customers and finding new clients. Most home businesses will usually have their own websites or will use the internet to stay in touch with clients and customers. Business owners who haven't used the internet to its full advantage should look at all the ways to increase exposure. Advertising a business on the internet can include:
Using social networking sites to place adverts and create business pages
Using free-to-advertise sites such as Gumtree and Craigslist
Networking with other business owners and customers using business forums
If product sales are involved use sites such as ebay and Amazon
Use business referral tools to mutually advertise on relevant business websites
Expand businesses globally; home businesses that utilise the internet do not just have to advertise nationally
Cutting Costs to Save a Business
Although many large businesses increase their prices when a recession hits, this may not be the best tactic for a home business. Large businesses have much higher overheads than a home business and will have no alternative than to raise prices to beat the increased inflation costs. Home businesses have an advantage in that they can hold onto their customers and entice new customers by slightly decreasing their prices. This doesn't need to be a permanent solution but can be used to ride out the storm of a recession. If selling products is involved then look at ways to promote special offers such as short term discounts on goods and free postage.
Diversifying a Home Business
Diversification can be a good way to stay ahead of competitors during a recession. Diversification is a way to expand and grow a business, but the key is to keep overheads low. A home business that offers a service can use independent contractors or learn new skills to help with additional services. For example, a home business that supplies computer products in the local area can offer an additional service such as delivery and installation. This provides a more inclusive package for the customer rather than the customer seeking out alternative companies that provide these services.
Renegotiate Business Costs
Good business owners are often shrewd negotiators who are skilled at obtaining the best deals. When a recession hits a home business this is the time to renegotiate with other companies. If your home business uses companies for supplies and stock - then try to negotiate a low price and better deal. Many companies will usually prefer to renegotiate than lose a valued customer, especially if the new prices are for a limited period. This is one of the best ways to reduce costs and can actually mean that the home business does not have to cut their own prices.
Business experts have suggested that home businesses should have more success when it comes to riding out a recession. Lower overheads and the ability to reduce costs for a period can give the home business an advantage over larger competitors. Be sure to use creative thinking to bring in and keep new customers to achieve business survival.
You might also like...