Marketing for Your Business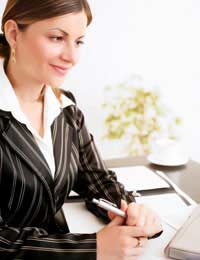 Marketing efforts are essential if you want your business to grow. In addition when you approach other insitutions, such as banks or grant-awarding bodies, asking them to give or lend you money, they will usually expect to see a marketing plan as part of your application.
Marketing Within Your Local Area
To devise an effective marketing strategy, you need to know who your customers are. Are they in your local area, or could they be anywhere in the world? If your customers are locally-based, traditional marketing strategies may work well for you. Joining the local chamber of commerce and exchanging business cards with other small business owners can pay great dividends. A variety of relatively cheap advertising options is also available to you, from the local press to leaflets through the door, and even postcards sent by mail. You'll also find local papers are much more open to creative suggestions than large publications. Anything from an article to a competition to win some of your products or services, or even just a discount offer, can garner you heaps of valuable free publicity.
Internet Marketing for Startups
As effective as some of these "old skool" marketing methods can sometimes be, it is the internet which has opened the door for many small businesses to markets beyond their local area and enabled many to pursue home-based careers which would have been unthinkable only a few years before. A website should really be regarded as de rigueur for any business nowadays, even those which are heavily location-based. Surprisingly, though, many small businesses still don't have one. Often, their owners are a little confused by the technical aspects of setting a website up and maintaining it. The truth is that the essential technical aspects really aren't that technical and, if you do find yourself confused by them, you can always hire someone else to take care of it. In nearly all cases, the cost of hiring someone else to handle your internet operations is going to be less than the cost of the business you would lose through not having a website in the first place.
Once you're on the web, your customers will be able to find you, primarily through search engines. But how do you help them? The trick is to get your website to show up prominently in the search engines' results pages. This involves the dark art of Search Engine Optimisation, or SEO for short. SEO is a specialised field in itself and there are people who earn a living entirely through practising it. If your website is an important revenue generator for your business, or you want it to be, you might want to set aside some time to read up on SEO.
Alternatively, if you can afford it, you could hire a specialist to do the hard work for you. The basics of SEO are not hard to grasp, however. You just need to think of what customers would type into a search engine if they wanted to find your business. Those are your keywords. Use them prominently in the text on your web pages. But don't overdo it and splash them everywere in a senseless babble, or be tempted to try and cheat by using them in hidden text. Dirty tricks like that can get you banned from the search engines.
Your search engine ranking will also benefit greatly from other websites linking to yours. To get these "backlinks", you can offer to exchange links with other website owners. There are even websites which exist to facilitate the process of finding someone who wants to trade links. If you can find someone working in a related field, for example a website designer if you are a graphic artist, you may even be able to drive customers to one another. Another good way to create external links to your own website is to make comments on forums, blogs and social networking sites, including a link back to your own site either in the posts you make or in your signature.
If you're an expert at something, you could even write articles on topics related to your professional expertise and distribute them for free on article hubs, making sure, of course, that each contains a link back to your own website. The subject doesn't really matter, as long as it something interesting and related to your general business area. The article shouldn't be overtly promotional but designed to be of interest to casual readers. That way, webmasters will want to pick the article up and put it on their websites.
As you can see, there are many great ways to drive traffic to your website that are completely free. When you're ready to take it to the next level, you should look at Pay Per Click advertising through search engines. Using that, adverts for your business will be displayed whenever users type in relevant search terms. It will cost you money but should generate many new visits to your website which, hopefully, you can convert into sales.
Conclusion
Selling yourself is one of the key skills you need to develop when you transition from employee to business owner. It's not enough to just be good at something. You need marketing to convince the world that you are.
You might also like...