Online Marketing For Your Business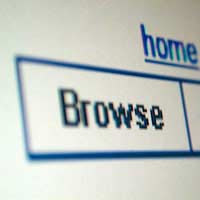 The web is now an important marketing tool for almost any business. For some, it is no longer an adjunct to their main area of activity; it is their main area of activity.
Search Engine Optimisation
Search Engine Optimisation, or SEO for short, is a bit like feng shui for the internet. Its techniques help harmonise your web page with the unspoken rules of the digital world, raising its visibility on search engines, and, ultimately, bringing in more traffic.
There are SEO experts who ponder the micro-evolutions of the major search engines, and the secret algorithms which are believed to lie behind their results, sharing tips and information about new developments and how best to take advantage of them.
If your business is flush with cash, you may want to hire one of these experts to help with your internet marketing. Expect to pay high fees. But there's really no need to call in outside experts. By simply taking the time to learn some SEO basics, you'll be able to accomplish a great deal yourself.
Getting Inbound Links
A general rule of internet marketing is that the more relevant web pages which link to your site, the better. Google, the dominant search engine, uses the number of inbound links as one of its key ranking criteria when it decides which results to show for any particular search term. To improve your position in Google's search results, meaning getting your site onto the first few pages of results instead of the 47th, you'll need other websites to link to yours.
How can you get those much cherished inbound links? Well, you can always just ask for them. If other websites cater to the same kind of community that your does, they may be genuinely interested. You can offer to trade links with owners of other sites. There are directory websites which list many businesses operating in different niches. You can list your business on those and insert a link back to your own site.
Another way to get links is by using the interactive features of today's web. Add comments to blogs which discuss topics relevant to your business. Another good internet marketing technique is to write journalistic-style articles on issues related to your business. Don't make them explicitly advertorial. Keep the content interesting, like something you would read in a newspaper. Include somewhere in the article a subtle link back to your own web page. When you're done, you can make the article available for free on article hub websites which offer free content for webmasters. Some will pick it up and use it on their own sites, in the process boosting the number of external links you have.
Making Your Website More Search-Engine Friendly
Keywords – Keywords are the words someone would type into a search engine if they were trying to find a website like yours. If you offer advice on how companies can save money on taxes, your best keywords might be "tax consultant" and "taxation consultant" for example. There are websites which allow you to check the popularity of certain keywords on different search engines. Working out what the best keywords are for your business niche, and then using them appropriately, should be the foundation of your internet marketing strategy. Use the keywords a lot on your web page, but don't overdo it and make the text seem bizarre and unnatural.
Link Text matters – When one web page links to another, the actual words which make up the link matter. Let's say your business sells porcelain antiques. It's much better for you to have other sites link to your web page with words which correspond to your keywords - like "porcelain antiques" – than it is to have them link with something more bland and generic, like "my company". The same applies to internal links within your own site.
Titles Matter – The words you choose in the title of your web page and in the headings within it are given unusual significance by the algorithms of most search engines. This means that you should choose them carefully, with your keywords in mind.
Online Marketing Beyond SEO
Apart from SEO, there are things you can do to improve your internet marketing presence. Consider buying online advertising, for example. This means that links to your site will be shown to those who type relevant keywords into the search engine. You can also buy adverts which will be displayed on appropriate web pages. Online advertising can be purchased in very small amounts. So it's easy to dip your toe in the water, see if there is any pay-off through increased orders, and decide whether you want to take it any further.
Conclusion
The mysteries of SEO can seem a bit intimidating to newcomers. But search engines are the gods of the digital universe, so, if you want to get serious about internet marketing, it's worth spending some time getting acquainted with their laws.
You might also like...