Is Self-Employment Right for You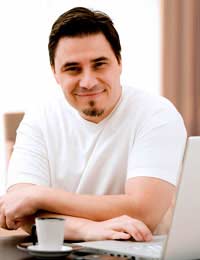 Self-Employment – Financial Considerationsq
First of all you need to understand that self-employment brings with it a much higher level of uncertainty than regular work. It may be your passport to riches but you may also find, particularly in the early stages, that you just make enough to scrape by. There may be lean periods of weeks or months when you have very little work. Are your life circumstances such that you cope with these ups and downs in your income level? Do you have substantial savings you can fall back on? Do you have binding financial commitments such as a mortgage? Or would you like to get a mortgage soon? Although not impossible, it is generally more difficult for the self-employed to get a mortgage than it is for everyone else. Do you have people who are dependent on you such as children or elderly parents?
If you don't have significant savings, a healthy client list or a financially secure partner who's willing to support you, and you really cannot afford yawning gaps in your income levels from month to month, perhaps self-employment isn't the right option for you at this time in your life.You should also think about what would happen if you were to experience a serious medical problem. Could you cope financially? Bear in mind that, although they do have access to the state benefit system, the self-employed generally have a lower entitlement under it than ordinary workers.
Something to consider carefully is whether the new self-employed career you envision is something entirely new or it is just a natural extension of what you're already doing? The step from journalism to freelance journalism is less jarring than the step from office receptionist to freelance artist. Think about how great a change it is. How hard is it going to be for you to find work as a self-employed person? Are you starting from scratch or have you already built up some kind of clientele?
To ease the transition from regular work to irregular self-employment, you should consider doubling up for a while with a foot in both camps. Continue in your job while pursuing freelance options in your own time. In this way, you can build up a portfolio of work (if appropriate) and a roster of regular clients. Then, when you give up your job, and commit yourself fully to your new career, you won't find yourself swimming in a void with no income.
Self-Employment – Personal Qualities
Apart from your financial circumstances, you should think carefully about whether your own personal qualities are well suited to self-employment. You will be operating entirely on your own, and you will have to sell yourself to potential customers. If they opt to work with someone else, you will have to deal with rejection. How will you cope with that? You may be a wizard at graphic design on your computer at home, but do you have the self-confidence needed to market your services to potential clients and the personal resilience to handle rejection if they say no?
Ask yourself what you hope to get out of self-employment. If you think that being your own boss will make for an easy life, for example, think again. On average self-employed people work 35% longer hours than everyone else.
Interestingly, however, though you might think the uncertainty associated with being self-employed would lead to higher levels of stress, that is not the case. Research has shown that the self-employed suffer less from stress than do other types of worker. It appears that stress is strongly associated with not being in control of your environment. Once you achieve a degree of control, a situation becomes less stressful. If you don't mind long hours as long as you get to shape your own destiny, perhaps self-employment is for you.
Conclusion
Becoming self-employed is not something you should take lightly. If you decide to go ahead with it, it will most likely become a major milestone in your life, whether your venture ultimately succeeds or fails. It's certainly not something you should rush into. You should give yourself plenty of pause for thought, and think carefully about whether self-employment is the right step for you at this time in your life.
You might also like...