Insurance - Do I Need it?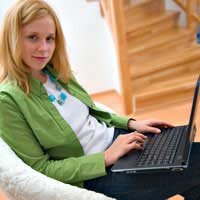 Once you start up in business for yourself you should think long and carefully about the different types of insurance you might need.
If you're self-employed, you won't have an employer's safety net to fall back on, should you fall ill. You will have some support from the state benefits system, but not as much as an ordinary employee. An illness that prevented you from working could have a catastrophic effect on your finances. Insurance to cover this eventuality is therefore something you should think seriously about.
A variety of options is available. The most comprehensive is income protection. This essentially guarantees your income in case you are no longer able to work. In theory, the cover could continue for the remainder of your working life. To take an absurdly extreme example, if you were a 35 year- old concert pianist and accidentally chopped off both of your hands while doing a bit of DIY around the house, income protection could maintain your income at the same levels as before until you reached retirement age.
Cover as comprehensive as this can be costly though. Insurance payments of around 5% of your total income would be typical. Accident and illness cover is a cheaper option but more time-limited in character. Many of these policies only kick in after a period of prolonged illness so be aware that they might be useless if you are unable to work for only a week or two.If you have dependents, life insurance is also worth considering. You may have incurred some debts in starting up your business. You don't want to leave your loved ones to deal with it all should the worst happen.
Others Forms of Insurance for the Self-Employed
Professional indemnity insurance is something you should definitely consider. It covers you against the risk of being sued by one of your clients, and takes care of your legal bills should that happen. How serious a danger this is will vary greatly depending on the nature of your trade. For some professionals, indemnity insurance is a legal requirement; for others, it may not be necessary at all. One thing to be wary of is allowing your indemnity insurance policy to lapse after a while, perhaps if you decide to give up your business and do something else with your life. In some cases, claims can be made against you a long time after the work was done so, even if you eventually decide not to go on with the business, it may well be worth maintaining your insurance cover.
Because the tax affairs of self-employed people are more complex than those of other workers, they run a far greater risk of an HMRC inquiry into their tax returns. In the worst cases, these inquiries can be very costly and last for years. Even if you are completely vindicated in the end, you may find that you have spent thousands of pounds in accountant's fees to satisfy the Revenue that you had done nothing wrong. Fortunately, insurance for the unpleasant possibility of an inquiry into your tax affairs is available and you might want to consider it if you are self-employed.
If you are using your home as a place of business, there is one other aspect of insurance you may need to consider, and that is that your standard home insurance policy may not cover your home as a commercial property, only as a place of residence. To determine whether this is so, you need to examine the fine print on your policy document. If there are exclusions in the case that it is used as a place of business, you may need a new or revised policy.
Conclusion
When you start up a new business, learning to manage risk effectively is one of the key skills you must learn. In most professional contexts, adequate insurance cover should form part of your risk-managment strategy.
You might also like...