Business Help from the Government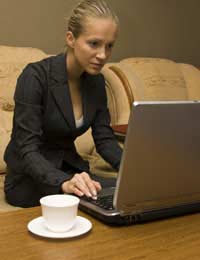 When you first start out on business for your own or even when you're just thinking about it, there are so many new issues for you to understand that it can all feel more than a little bewildering. But don't despair. The government aims to support budding entrepreneurs like you, and you'll find that, wherever you are, there is someone there to offer you advice and perhaps a little more.
Government Help for Small Businesses – Advice and General Support Services
There is a network of business support organisations across the UK. In each country of the UK, the organisation bears different names (Business Link in England, Business Gateway in Scotland, Business Eye in Wales, and Invest NI in Northern Ireland) but they all do essentially the same thing : act as an interface point between the needs of local businesses and the resources of government.
So who can benefit from the support on offer and exactly what form does this support take? The truth is almost anyone in business or who is thinking of going into business can avail themselves of these support services. Whether you're an established firm with a turnover of tens of millions or just a humble individual with a bright idea in your head, you won't be turned away. They're there to help you and you should feel uninhibited about approaching them.The support available takes many forms. Primarily, it takes the form of expert advice. Most of it is available for free. Occasionally, you may be offered the opportunity to attend a course for a low fee. You'll be able to get advice on how to devise a business or marketing plan, or how to evaluate the feasibility of your idea.
If you're confused about which corporate form would be best suited to your business, there will be someone on hand to discuss it with you. Already established locally and thinking of making the jump to the export trade? Consultants are available to help you with this. Tax and legal issues can be bewildering for many new business owners. The business support organisations can be invaluable here, setting you straight on anything you're confused about.
Government Money for Small Businesses
But beyond advice, is there any concrete support available in the form of cash? Yes. There's a huge variety of business grants available from many government sources. The business link staff will be able to advise you on which grants you might be eligible for, and can help you structure your application in such a way as to maximise the chance of a positive result. In general, grants are awarded on a project basis, rather than just given out for general business support. The awarding bodies usually need to be persuaded that the grant is critical to the project's taking place at all. They will also want to see that you are willing to put up some money of your own. Most of the grant-awarding authorities have specific agendas, statutory remits they are supposed to fulfill. It may be something like boosting employment in rural communities or enhancing local appreciation of the arts. Whatever it is, you should find out about it and tailor your application to suit.
You should be aware that applying for a government grant does significantly increase the bureaucratic oversight aspect of your business, both prior to receiving the grant and afterwards. Once you get a grant, you will normally have to return to the awarding body at some later time and demonstrate that you have met the specific project goals. If you're unable to do this, you may even be asked to repay the grant.
Another form of government support for small businesses comes in the form of the Small Business Loan Guarantee scheme. Under this, the government guarantees loans taken out by small businesses from commercial institutions. Naturally, the existence of this guarantee makes the lending institutions less risk averse towards you than they might otherwise be. It should be noted that you do pay a slight premium on top of normal interest rates for this guarantee, though. Applications under the scheme are handled through commercial lending institutions.
Conclusion
A wide range of government support for small businesses is available. Though quantity and quality can vary significantly from one locale to another, it's definitely worth getting in touch with your local business support organisation to see what's on offer.
You might also like...